Meeting a Submissive Escort Girl?
Have you ever thought of a date with a genuinely submissive escort girl in order to explore your dominant side, your erotic fantasies, kinks and desires? What does it mean for me to be sexually submissive? Do I take all the orders and follow all the requests of my dome? Do I enjoy receiving pain or even being tortured? Are there any boundaries that cannot be crossed? I often get the above questions, or occasionally simply assumptions, that being a sexually submissive and subservient girl means that I am going to do everything, without any limits, that is asked from me. However, this is not exactly what being sexually submissive mean.
Boundaries
I have clear boundaries that I expect the dominant party to respect during our play. Setting these boundaries, agreeing in a safe word, helps me to establish trust with the dome. This is very important before any kind of BDSM game, especially if I meet the person for the very first time.
Pain and Pleasure
I enjoy pain and discomfort till a certain extent (especially when it comes to being spanked on my bottom, being in hog-tie bondage, or serve as my master's favourite piece of furniture). My pain level is medium. Anything very hard, whether it is a stroke with a cane or some other forms of punishment, that may cause bloody wounds, or permanent damage on my body is a no-no.
Fantasy roleplays
Fantasy roleplay is an excellent way to explore your dominant side especially if you are new to BDSM. I truly enjoy pleasing, making my master happy and see that he is satisfied with me. His satisfaction gives me pleasure. Some of my favourite submissive roles: an obedient office worker, a naughty schoolgirl, a dutiful maid, an airhostess and more.
Submissiveness vs Masochism
In general, being a submissive does not mean that one necessarily enjoys pain. However, being a masochist does not have to be submissive either. (Of course, it happens that the two coincides and some people are submissive and enjoy the torture too however often this is not the case.) There are masochists who are on the dominant side. During my femdom plays I am the active, top party however frequently I am still on the submissive side. I satisfy the passive, bottom party through causing him pain in a way that pleases him. I am still following his orders and serving him even though it looks like that I am on the dominant side of the play.
I consider myself a submissive but not necessarily a masochist. As mentioned previously, I enjoy some pain however it is the psychological aspect of the play that turns me on and gives me satisfaction and not only the pain.
Whether I am on the submissive or on the dominant side, the most important, the core element of any BDSM relationship and play is the mutual respect and consent between the dominant and the submissive, master and slave.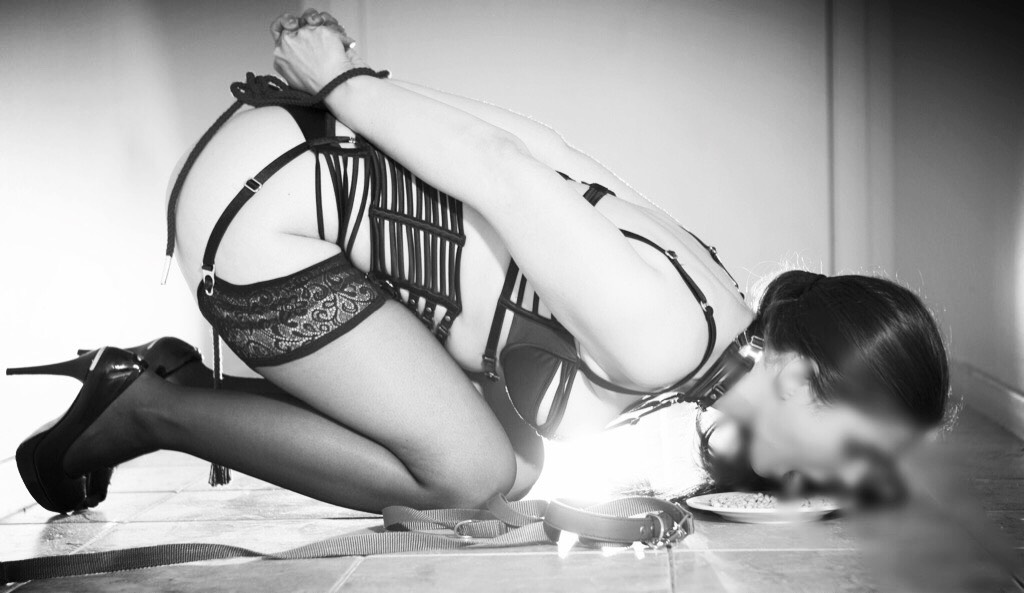 If you would like to explore your dominant side with a genuinely submissive escort girl, please take a look at the services I offer: BDSM Submissive Play Partner Escort – Catherine Schneider (submissivefetishescort.com).
Please feel free to follow me on Twitter where I post regularly photos and information on my kinky journey: (2) Catherine Schneider * Amsterdam 🇳🇱 (@cath_schneider) / Twitter